I am not much of a geek, nor am I a technophobe; merely an observer of emerging concepts. This year we were introduced to many things that will positively change our way and understanding of life.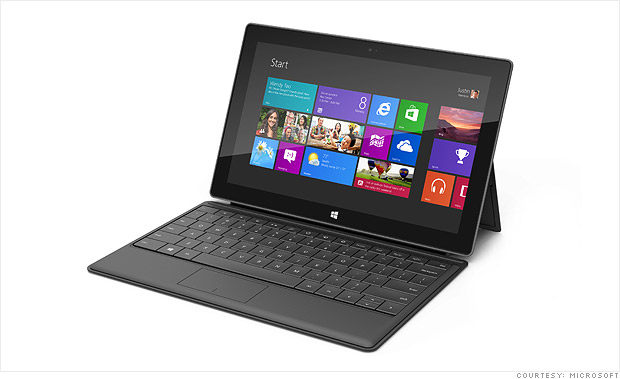 Microsoft Surface
The software colossus has finally entered a thoroughbred steed into the hardware race of the 21st century. One could say this is a strategic victory considering that they offer a stunning tablet along with Windows 8. My friend bought this when it was released, and I was given ample opportunity to test drive it. The keyboard is fresh, although I portend that this flap mechanism will be annoying to plenty of users. The touch controls are responsive, and the display is crisp. These are details that are expected. However, the software inside this tablet shattered my perception. The interface is so slick that it makes the candy veneer of iOS and OSX look like a relic. Live tiles and the overall design is pared down to essential functions without sprucing up form. And it does not take away elegance; it certainly promotes minimalism to an extreme nowness. The final kicker was that an actual Windows environment exists right under the primary layer. It is truly a laptop that masquerades as a tablet.
Nintendo Wii U
Say what you will about the gaming platforms this company produces, they will never cease in their innovative output. I cannot say the hardware will rival the next generation consoles, but this cute machine continues a tradition of interactivity that none can match. It's like Pepsi trying to catch up to Coca-Cola. It is said that the sale of a Wii U creates a deficit, but the purchase of one game per unit will recoup the loss. Nintendo won't be going anywhere. The strength of their flagship titles alone has them solidly entrenched. And entrenched in the home entertainment center they will... actually, that is not the case this time. Dynamic gameplay mechanics have been ported over, and now the viability of a built-in screen on the controller brings many exciting possibilities to the arena. Here's hoping that 3DS connectivity will be widely integrated in future game development.
The Tupac Hologram
This was not too shocking. In Japan, there is a holographic performing artist that regularly tours. What is the most shocking is the can that these worms popped out of. Holograms on this scale make our world seem more Enterprise-D than we can know. Apparently Coachella hosted more than one festival this year, and now the gates are open for whole exhibits of musical acts virtually resurrected to perform beloved tracks. Maybe we can get holographic Presidential speeches and Broadway plays somewhere down the line. I just want a virtual Bill Hicks and Mitch Hedburg.
(All things) Google
It is the most accessed website on the internet. It redefined user experience on countless levels. The company is developing projects other than software. Anything that has to do with the greatest resident of the Silicon Valley will undoubtedly influence your life in ways you don't even know it does. I like the Android operating system. I am awaiting an invite to the Ingress beta. I have zealous hopes for Project Glass. I am eternally thankful to never have to download or purchase a word-processing app because of the Drive.
Bloom Box
I recently met a guy that works here. Until that encounter, I had no clue such an idea existed. I am terrible at explaining scientific properties, but the fact is that one Bloom Box can power an average household. According to this video eBay is operating a set of these things on their campus. It is not available for the pedestrian consumer yet, but the ramifications of the science will affect EVERYTHING. If I am able to power a cul de sac of houses with enough Bloom Boxes to fit my backpack, imagine what can be done with vehicles loaded with them??? Flying cars and lazer beams.
Square Reader
Mobile payment was projected to trend this year. If you have yet to see an iPad with the dongle attached ringing up your lunch, then you are missing out on the advancement of society. Nevermind the transaction fee, because that is mandatory for a convenient service. The most important aspect is that paper is obsolete for consumer receipts. Independent professionals are free to arrive on site and conduct business without worrying about having change to break a dollar or going to the bank later to cash a check. I saw someone use it on an iPhone because they owed another person money. Brave new worlds of debt are now at our disposal.
3D Printing
THIS BLOWS MY MIND. I already imagined what would happen when one makes the contraption replicate itself. That is farther into the future, but the age of replication is upon us. Back in my youthful days of high school, there was a similar machine in our drafting class and I disregarded its applications. Mostly because I had to plot the object to be created in AutoCAD, which is my least favorite program ever. With access to additive manufacturing readily available, the opportunity to produce cool things implies new levels of creativity. All that is left is to make an edible material so we can print the ultimate kitchenwares. At the very least, our lifestyle will be enhanced by simple fabrications, such as vinyl records being printed.
Cray xk7 Titan
With this computing behemoth coming online recently, we are that much closer to data throughput that rivals human brain power. At roughly 17.6 petaflops, this thing is the most powerful supercomputer to date. To think, small nation-states have less computing power! I bet Norway doesn't have that kind of number-crunching speed. The applications for Titan are strictly scientific at this phase, which I feel is brilliant and sorely needed. With this handling data, projects can be realized that deal with mathematics of a wild, quantum variety. Complex molecular structures can be modeled, historical trends can be analyzed to the minute detail, hell... we could probably predict the weather better. Now, can we have nineteen more?
Samsung Transparent Smart Window
We saw this coming. Nevertheless, the spectacular progress on display quality is astonishing. Sadly, this huge and cool screen did not ship out this year after being unveiled at CES 2012, but the implied advancements gets me giddy. Combine that with the breakthrough of OLED and we are nearer to some freaky ubiquitous visuals. Some say it will be like Minority Report, I think we're just going to have some really wonky fashion statements that will integrate these ideas. Like Tron, but more like the Black Eyed Peas' Super Bowl performance that one year...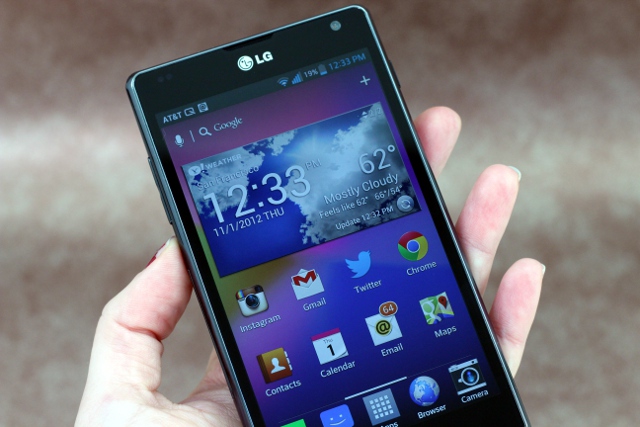 LG Optimus G
Meet the new beast of handset computing. It contains the cutting-edge features that set it apart from rival devices. Gorilla glass screen, 4G LTE on AT&T and Sprint carriers, 2 gigs of ram, Near Field Communication, and my personal favorite: a Qualcomm Snapdragon S4 Pro 1.5 GHz quadcore processor. Yes, quadcore in your pocket. That is faster than some college student's laptop. It is a menacing proposition in the hands of the unworthy, but a deadly weapon for the adept business contender. Fortunately, it runs Android Ice Cream Sandwich (ICS). The capacity to expedite productivity for those that require it puts it on a short list of mandatory gadgets.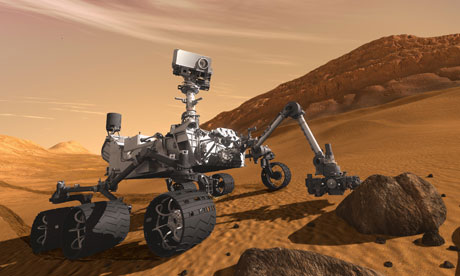 NASA Curiosity Rover
Humanity put a remote controlled car on the Red Planet. That is the statement of the year. Bundled with a suite of exploration tools, this adorable machine makes Christopher Columbus look like a Neanderthal. As a retrospective, scientific discovery was a hazardous venture before and now operators press buttons from the safety of a control room. Sure, we will not see the effect of this milestone on our everyday lives, but knowing that we can have a voyeuristic experience of our planetary neighbor is a monumental idea. In this century, we will discern facts about the universe that shall contribute volumes of essential information. Follow its journey across an alien world @MarsCuriosity
SpaceX Dragon
Before Curiosity touched down, an unmanned spacecraft successfully docked with the International Space Station. Throwing a ball at a large target is one thing, but binding with a target moving in space is a whole other, riskier activity. I applaud the geniuses that successfully achieved this feat. It is more important that a private company made this happen; this is a progressive step. The pieces are falling into place to accelerate human presence beyond our planet. Richard Branson and Virgin Galactic bring to mind a supporting notion that space travel will become accessible, i.e. affordable. When that is the case, the opportunity to acquire resources off-world is going to benefit life here. Who knows, water from the moon might taste better than Evian.